Manufacturer SPA Nail Salon Equipment Beauty Furniture
China lay down hairdresser hair wash basin bed backwash shampoo units
China lay down hairdresser hair wash basin bed backwash shampoo units
Model ID: HT-R1226
Best Selling Backwash Shampoo Unit Massage For Hair Washing Salon Shampoo Chair Washing salon shampoo massage chair wide seat hairdressing shampoo bed massage hair spa head washing chair Wholesale portable electric wash barber hair beauty salon furniture backwash unit massage shampoo sink bowl bed basin chair Electric Shampoo Hair Salon Bed Massage Chair Bed Massage Function With Head Therapy High Quality Beauty Salon Furniture with Bowl Sink Backwash Bathroom Electric Hairdressing Hair Wash Massage Bed Shampoo Chair The Lounge Shampoo Backwash Unit is built with client comfort and total relaxation in mind. The sturdy fiberglass base, thick cushion, adjustable leg rest and extra wide arms give the Lounge Backwash its distinctive look as well as unmatched support, stability and comfort. The fiberglass base not only offers great stability, it has a built in shampoo well that keeps your bottles out of the way and your work area clutter free. The black porcelain shampoo bowl comes outfitted with a durable shampoo hose and nozzle, single lever hot & cold faucet and vacuum breaker. In order to assist with the weight of your clients head, this backwash unit features an ergonomically designed head rest with an anti-bacterial rubber cover that offers supreme support. The Lounge Backwash unit is sure to make be a favorite with your stylists and your clients.
Features:
Built for Extreme Comfort & Relaxation
Fiberglass Base with Built in Shampoo Well
Adjustable Legrest & Footrest
Extra Wide Seat w/ High Density Foam Cushion
Durable Shampoo Hose & Nozzle
Single Lever Hot/Cold Fixture
Specifications
Overall Dimensions: Length 58" ; Width 18.5
Shampoo Bowl: Width 24" ; Front to Back 21" ; Depth 8"
Chair Dimensions: Inside Arms 19.5" ; Outside Arms 25"
Weight: 175 Lbs.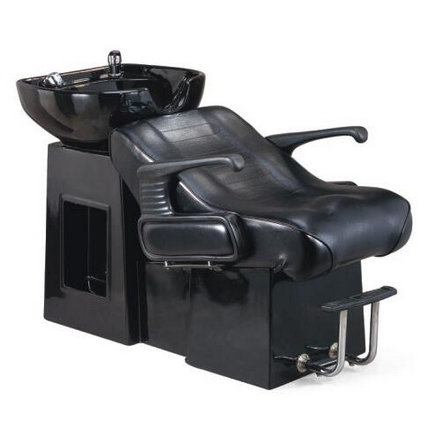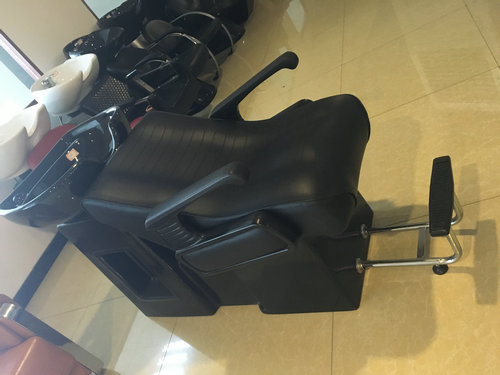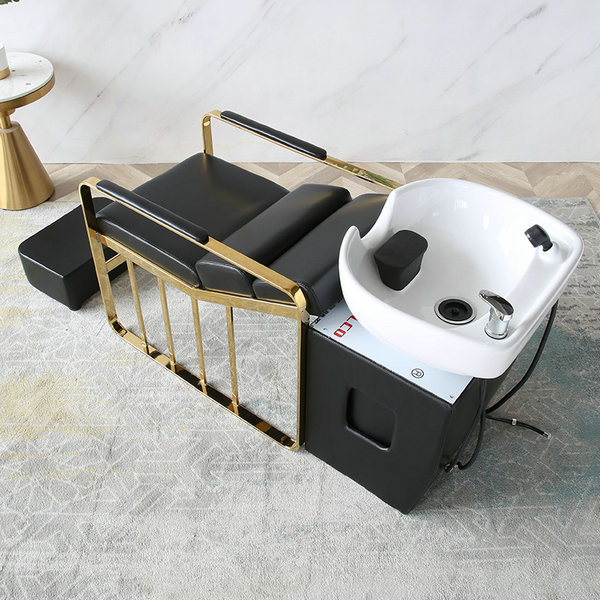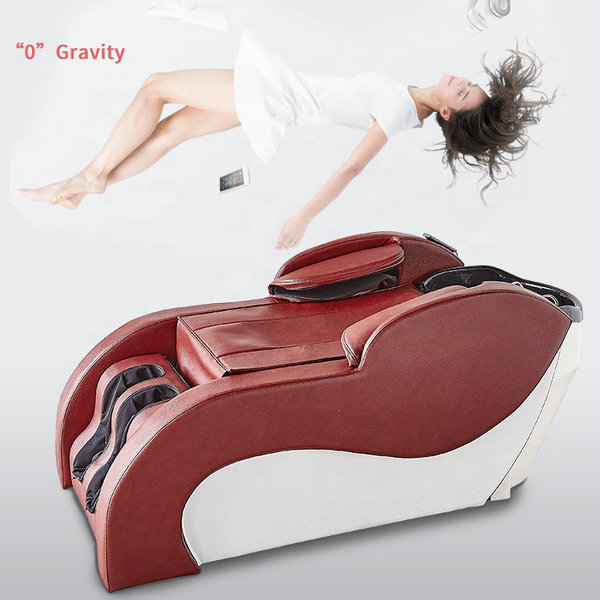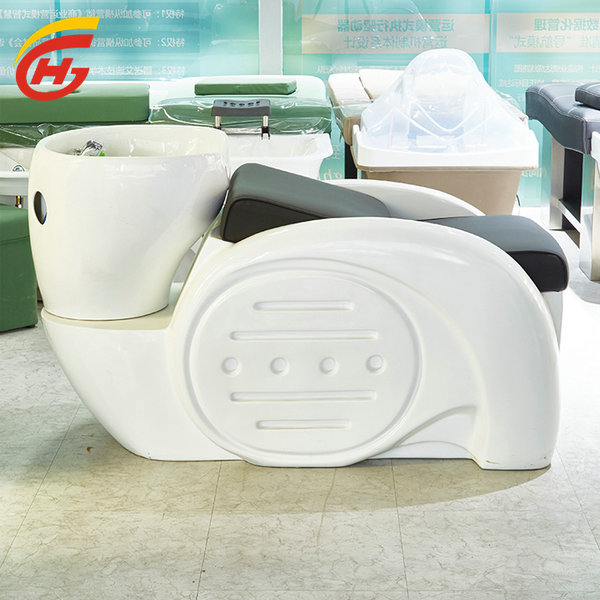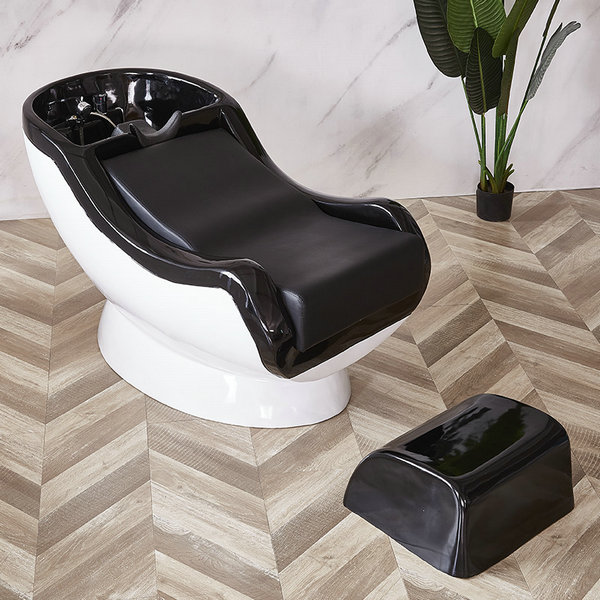 Request a quote