Manufacturer SPA Nail Salon Equipment Beauty Furniture
Electric massage hair washing salon basin chair shampoo bowl backwash units with basin in China
Electric massage hair washing salon basin chair shampoo bowl backwash units with basin in China
Model ID: HT-6225FX
Electric massage hair washing salon basin chair shampoo bowl backwash units with basin in China Best Selling Backwash Shampoo Unit Massage For Hair Washing Salon Shampoo Chair Washing salon shampoo massage chair wide seat hairdressing shampoo bed massage hair spa head washing chair Wholesale portable electric wash barber hair beauty salon furniture backwash unit massage shampoo sink bowl bed basin chair Electric Shampoo Hair Salon Bed Massage Chair Bed Massage Function With Head Therapy High Quality Beauty Salon Furniture with Bowl Sink Backwash Bathroom Electric Hairdressing Hair Wash Massage Bed Shampoo Chair
This luxurious shampoo unit has spacious seating with wide leg rest that will provide customers great comfort. The chrome trimmed wood side panels sets the tone for an upscale elegant aesthetic. The leg rest can raise by pulling the lever on the side.
- 1-year warranty on the whole unit (including fixtures like faucet, sprayer, vacuum breaker, hoses, etc.)
- Stationary ceramic bowl with built-in headrest
- Full set fixtures (chrome faucet, sprayer, and hoses) are included
- Footrest handle is located at right hand side when seated in the chair
- Base covered in upholstery
- The back door is removable for easy plumbing
- The plumbing goes either into the ground, or through the back door to the wall
- It's suggested that you speak with your plumber prior to purchasing a shampoo bowl or backwash unit.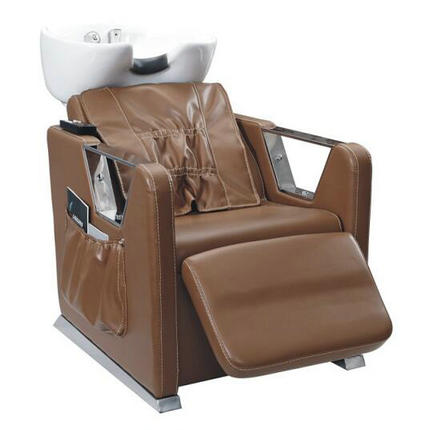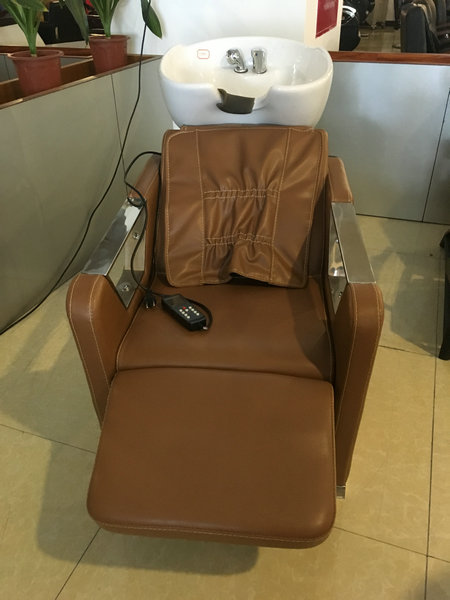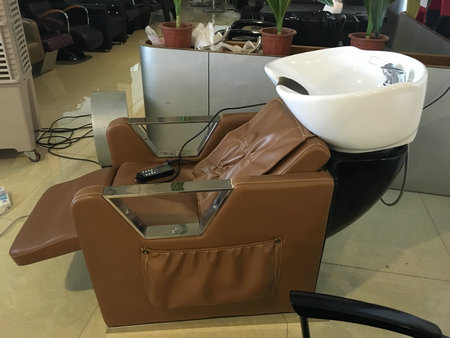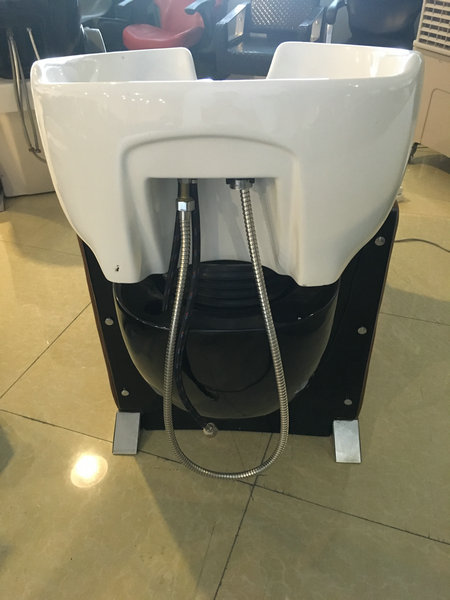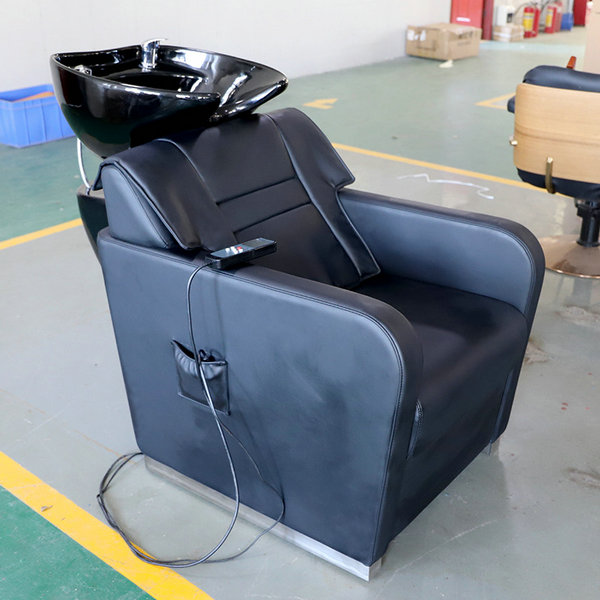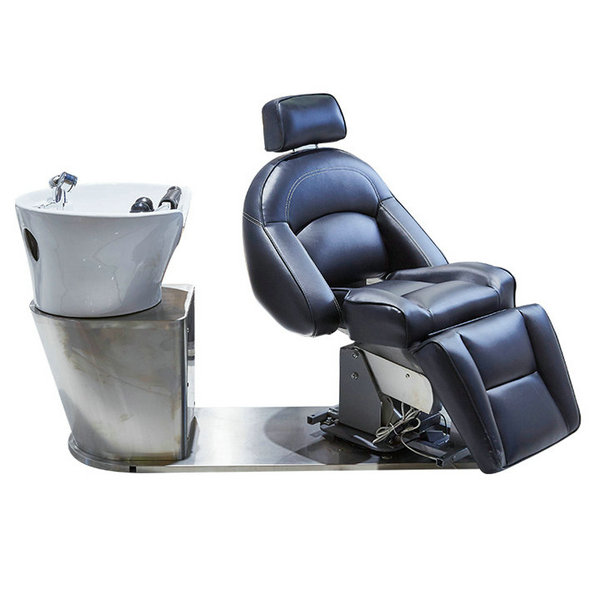 Request a quote