Manufacturer SPA Nail Salon Equipment Beauty Furniture
Outdoor Hairdressing Bar Beauty Turn Signal Hair Salon Logo Light Box Turn Light Barber Pole Hair Salon Hanging Lamp
>

Products

>

Salon LED Light

>

Outdoor Hairdressing Bar Beauty Turn Signal Hair Salon Logo Light Box Turn Light Barber Pole Hair Salon Hanging Lamp
Outdoor Hairdressing Bar Beauty Turn Signal Hair Salon Logo Light Box Turn Light Barber Pole Hair Salon Hanging Lamp
Outdoor Hairdressing Bar Beauty Turn Signal Hair Salon Logo Light Box Turn Light Barber Pole Hair Salon Hanging Lamp
Classic Wall mount Barber shop Sign,Easy to install and remove,attract lots of potential customer & visitors.
The outer shell of this product is hard plastic, waterproof and rustproof, and the waterproof grade is high. Compared with similar products, our quality and craftsmanship are more elaborate.
Fast heat dissipation, long life, high brightness, real power saving, Energy saving, beautiful and durable, corrosion resistant, acid resistant,No rust, no deformation.
Transparent glass transparent material, light and non-fading, soft and bright light,Natural high strength wear resistance, good processability, good overall strength performance.
More convenient to operate with the remote control,Simple to install, suitable for indoor or outdoor use.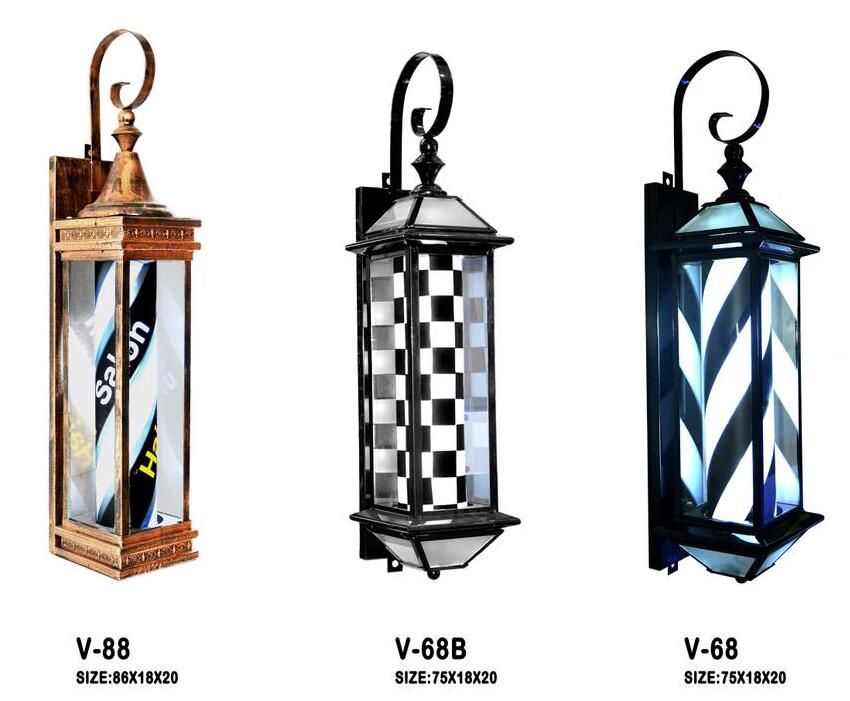 Request a quote