Manufacturer SPA Nail Salon Equipment Beauty Furniture
barber shop hair turn lights hair salon lights outdoor wall LED color light PVC plastic waterproof lights
>

Products

>

Salon LED Light

>

barber shop hair turn lights hair salon lights outdoor wall LED color light PVC plastic waterproof lights
barber shop hair turn lights hair salon lights outdoor wall LED color light PVC plastic waterproof lights
barber shop hair turn lights hair salon lights outdoor wall LED color light PVC plastic waterproof lights turn lights
[EYE CATCHING SIGN] Classic Barber Shop Sign, Attractive Symbol White Black Rotary Light for Hair Salon SPA Business,attracts lots of potential customer & visitors.
[SAVE ENERGY AND HIGH BRIGHTNESS] 1025 Lumens, Cool 6500K; High Lumen Spinning Swirl Cylinder. Inner Lighting with Save Energy Light Bulb.
[INDOOR AND OUTDOOR USE] Sturdy Metal Wall Mounting Base; Clear Acrylic cylinder, Shiny ABS Chrome Plated Caps; Easy to install and remove, installation kit included.
[CONVENIENT] Don't need complicated assemble steps, just need to fix it on the wall.Independent 2 switches for Light and Rotating.
[PERFECT DESIGN] 26"/37" tall, Bright White Black Stripes with Clear Cover and Shiny Caps,Waterproof, Perfect for outdoor and indoor use.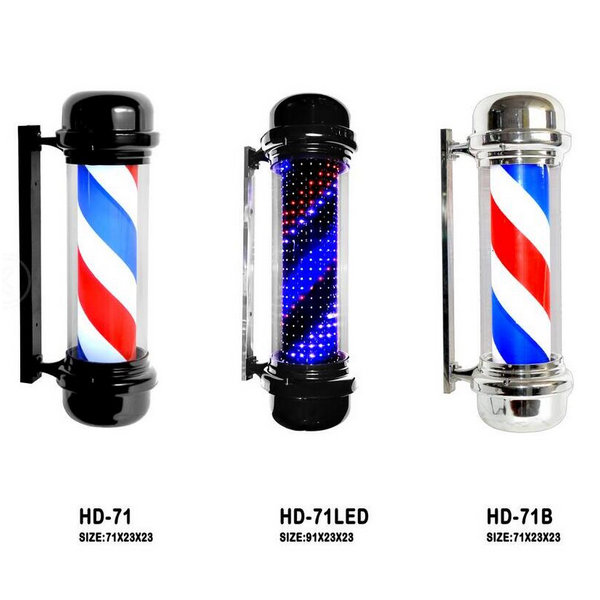 Request a quote