Manufacturer SPA Nail Salon Equipment Beauty Furniture
Nail salon equipments modern manicure foot massage chair luxury spa pedicure chair for sale
Nail salon equipments modern manicure foot massage chair luxury spa pedicure chair for sale
Model ID: HT-LZ-405B
Nail salon equipments modern manicure foot massage chair luxury spa pedicure chair for sale
Product specification & festures Chair Functions:
- 4 kneading wheels on the neck and waist .
- 4 vibration on the seat .
- Chair can move forward and backward to 10cm ( Electrically adjustable/ Manual adjustable selection) and backrest can reline to 160 degree by the controller
- The armrest can lift 90 degrees. Easy for people to sit on the chair .
- Arms with tray .
- Durable leatherette with protective finished. Manufactured to protect both in medical and healthcare environment.
Tub Functions:
1. Pipeless basin
2. Sole surfing massage . And the lamp have 7 colors ,and change one by one .
3. Foot cushion can lift up and down .
4. Hot and cold water option , turn on the switch, water come out from the shower hand .
5.The back of the tub has fresh water (hot and cold water ) inlet pipe.drain water outlet pipe .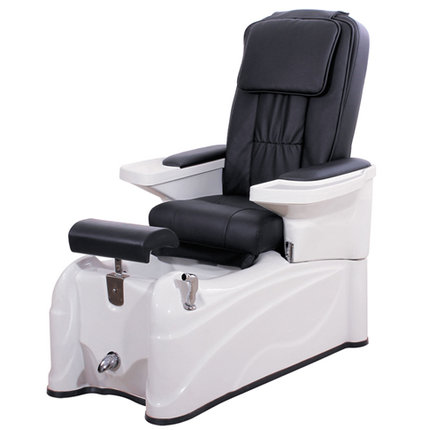 Request a quote