Manufacturer SPA Nail Salon Equipment Beauty Furniture
China high quality beauty nail equipment pedicure foot spa massage chair
China high quality beauty nail equipment pedicure foot spa massage chair
Model ID: HT-LZ-503
pedicure foot spa massage chair is our main product.It is adjusted electronically up and down and has massage functions.more colors to choose.
*Four flexible massage wheels working at the same time,Kneading,Tapping,Rolling and Combination massage.
*Vibration massage: Two motor built-in on seat cushion and three speedy adjustments: Gentle,Strong and Automatic.
*Adjusting the distance: When using the rolling and tapping functions,You can adjust the massage wheels distance to wide,Medium and narrow.
*Massage wheels movement adjustment: You can control the position of massage wheels going Upward or Downward.
*Position adjustment: Chairs Position can be moved forward,backward and recline by remote control . Chairs back can be moved upward to downward and recline by remote control.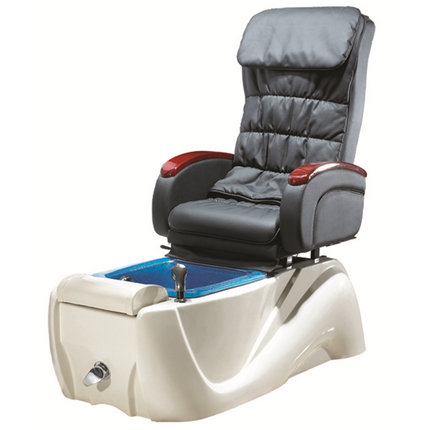 Request a quote