Manufacturer SPA Nail Salon Equipment Beauty Furniture
beauty pedicure chair foot spa massage nail salon equipment
beauty pedicure chair foot spa massage nail salon equipment
Model ID: HT-LZ-411
beauty pedicure chair foot spa massage nail salon equipment
Chair Features:
1. PU leather cover, color optional.
2. Moved forward/backward, reclined/inclined by remote control.
3. Backrest with Kneading, tapping, rolling, flapping, knead & tap in sync for neck, back and waist.
4. Airbags massage at seat for thigh and buttocks. 5. Armrests lift up/down for easy access.
Base Features:
1. Arylic TUB & Glass Basin.
2. Foot rest height adjustable.
3. With pipe-less whirlpool jet, color changing light.
4. With hot/cold water inlet hose.
5. With complete gravity drainage system.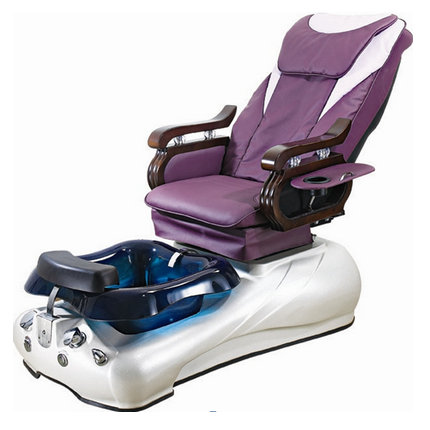 Request a quote