Manufacturer SPA Nail Salon Equipment Beauty Furniture
Foshan Retro-style Metal Salon Hydraulic Hair Barber Chair Brown Leather Cutting Styling Seating
>

Products

>

Barber Chair

>

Foshan Retro-style Metal Salon Hydraulic Hair Barber Chair Brown Leather Cutting Styling Seating
Foshan Retro-style Metal Salon Hydraulic Hair Barber Chair Brown Leather Cutting Styling Seating
Foshan Retro-style Metal Salon Hydraulic Hair Barber Chair Brown Leather Cutting Styling Seating Beauty hydraulic station hair cutting seating, styling chairs hairdressing makeup chair barber shop reclining chairs salon equipment furniture Foshan Retro-style Metal Salon Hydraulic Hair Barber Chair Brown Leather Cutting Styling Seating Beauty hydraulic station hair cutting seating, styling chairs hairdressing makeup chair barber shop reclining chairs salon equipment furniture Foshan Retro-style Metal Salon Hydraulic Hair Barber Chair Brown Leather Cutting Styling Seating Beauty hydraulic station hair cutting seating, styling chairs hairdressing makeup chair barber shop reclining chairs salon equipment furniture
1, Moulding sponge, not easy to change the shape.
2, Thicken sponge backrest, humanization design, more comfortable.
3, Good hydraulic pump, maximum load capacity-150kgs, extension-15mm, powerful and safe.
4, Chrome five claw base, Anti Aging Performance, Anti abrasion.
5, Fixing with chrome and wooden footrest, convinient and comfortable.
6, Modern style, good looking and good shape.
7, Leather, fine PU leather.
8, Many color option. Pls check the detail color as follow.
9, Solid wood armrest. It is strong and fashionalbe.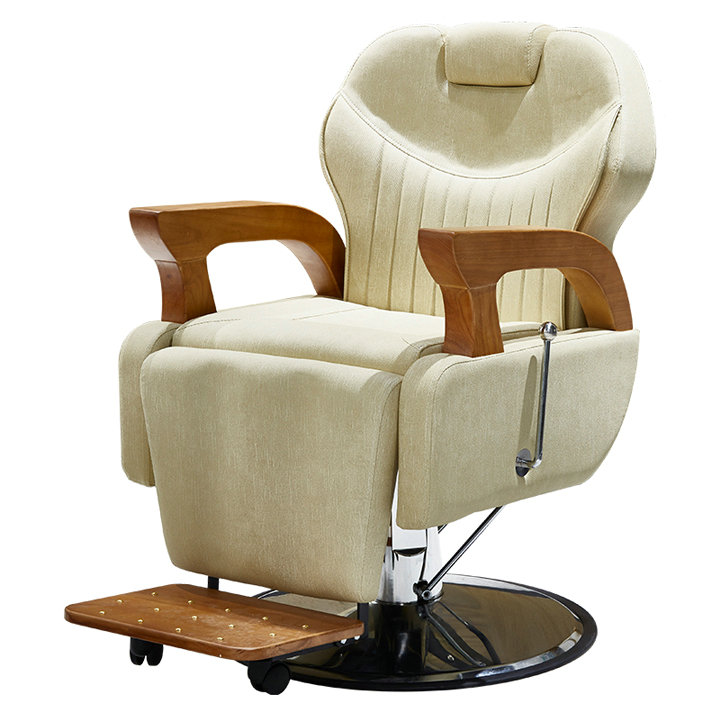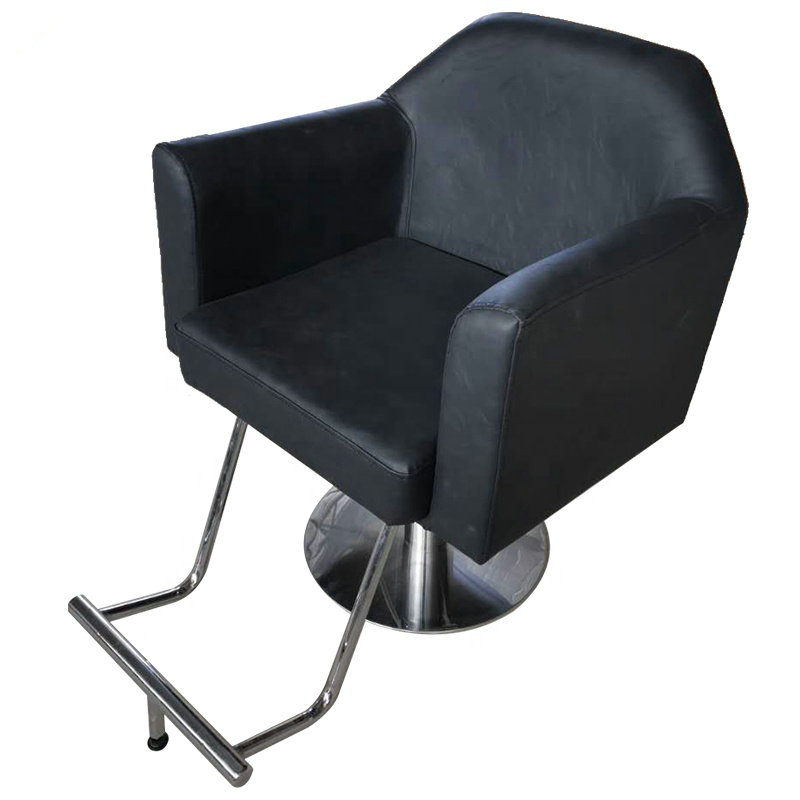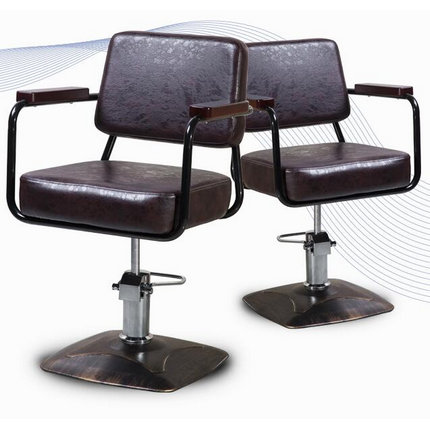 Request a quote