Manufacturer SPA Nail Salon Equipment Beauty Furniture
Portable facial steamer magnifying lamp led table lamp magnifying glass beauty salon machine
Portable facial steamer magnifying lamp led table lamp magnifying glass beauty salon machine
Model ID: HT-CY-2043
The facial steamer magnifying lamp is a simple and effective solution for seeing almost anything bigger, better and brighter. The movable arm has unique internal cantilever system that lets you adjust without loosening/tightening knobs - perfectly balanced to hold position (can be locked in position if necessary).
It's a basic tool to be used in the beauty salon, through a magnifying glass reflection and soft light, it can produce a more detailed layer and texture of the skin.
Glass magnifier: 5" diameter.
Magnification: 3X or 5X or 8X or 10X.
22-watt fluorescent bulbs, daylight spectrum; eye-pleasing, efficient & cool-burning.
Sturdy clamp attaches quickly to desk or table - preserves more of your work area.
Features:
1.amplification and lighting double combination, according to different requirements select magnification
2.Stable and reliable light, no light flashes, no effect on vision.
3.Configurable advanced white lens alleviate eye fatigue caused by prolonged use.
4.Landscaping work environment
5.Stable stand. can be used as a diagnostic tool for skin examination.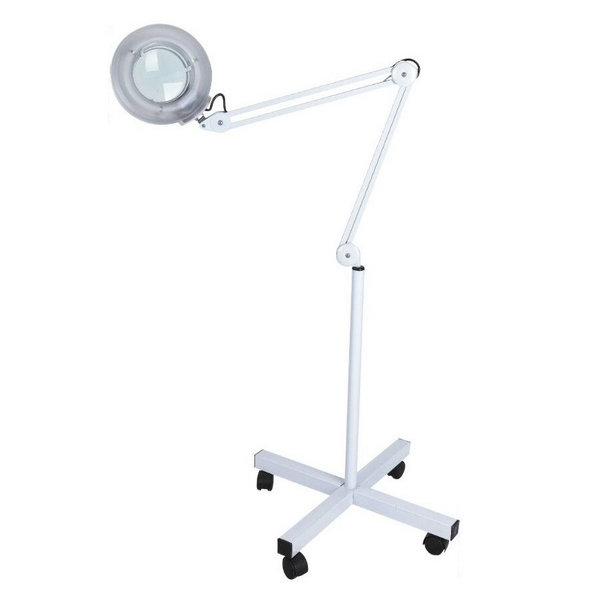 Request a quote