Manufacturer SPA Nail Salon Equipment Beauty Furniture
Facial Steamer Beauty Salon Equipment Ozone Facial Vaporizer
Facial Steamer Beauty Salon Equipment Ozone Facial Vaporizer
Model ID: HT-CY-2002
Facial Steamer Beauty Salon Equipment Ozone Facial Vaporizer
Facial steamer Functions:
1.help clean blackheads ,acne,wrinkles and melanin.
2.Accelerates blood circulation and strengthens skin tissue metabolism
3.Accelerate water lever to protect of skin ,wake the flexibility and tensions of the skin
Features:
A. Cold water tank is separated from hot water tank.
B. Origination of cold-hot double spraying, which separates cold spray channel from hot spray channel.
C. Use of imported parts.
D. Stainless steel heating pipe is used as hot spraying heating pipe.
E. European water level detection method is used to switch off power when no water is available.
Sufficient cold spray. Cold and hot spray can form warm spray when used simultaneously. Nice, elegant and easy to operate. Low price.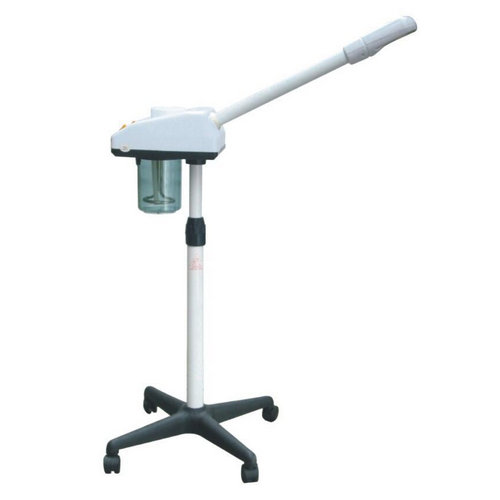 Request a quote