Manufacturer SPA Nail Salon Equipment Beauty Furniture
Dimmable Ring Video Light 18 inch LED Ring Light Bicolor for Camera Iphone Makeup & Beauty photography
Dimmable Ring Video Light 18 inch LED Ring Light Bicolor for Camera Iphone Makeup & Beauty photography
Model ID: HT-CY-2020
Dimmable Ring Video Light 18 inch LED Ring Light Bicolor for Camera Iphone Makeup & Beauty photography
1) Bicolor 3200-5600K Dimmable 18" SMD LED Ring Light with stepless dimming range from 10%-100% and 3200-5600K.
2) 432 pcs high power SMD LED beads,ultra bright and soft light.
3) Ultra slim ring shaped with special SMD LED design,360 degree light range and shadowless light source. Constant current drive, low power loss. NO ultraviolet and infrared light radiation, low heat output,environmental protection.
4) Equipped with a universal adapter with 1 plugs. (US / EU / UK / AU Plug).
5) 180 degree angle adjustment knob for adjusting video shooting angle freely.
6) More softer light with matched white diffusion to avoid eyestrain.
7) Dual heat dissipation grid and hole design,more fast cooling than normal,which better to extend the LED beads service life.
8) With phone clip for mounting all iPhones,android phones.
9) With foldable 2 meter light stand / cap ned (optional choice).
10) With 360 degree rotatable makeup mirror.
11) Universal connector with adjustment knob for light stand or cap ned installation,quick and easy.
12) With dslr holder (optional choice),available to adjust front to back or up and down (optional choice).
13) Applied to live broadcasting, indoor and outdoor video film photo shooting,wedding art,advertisement photography,eye lash,makeup for beauty etc.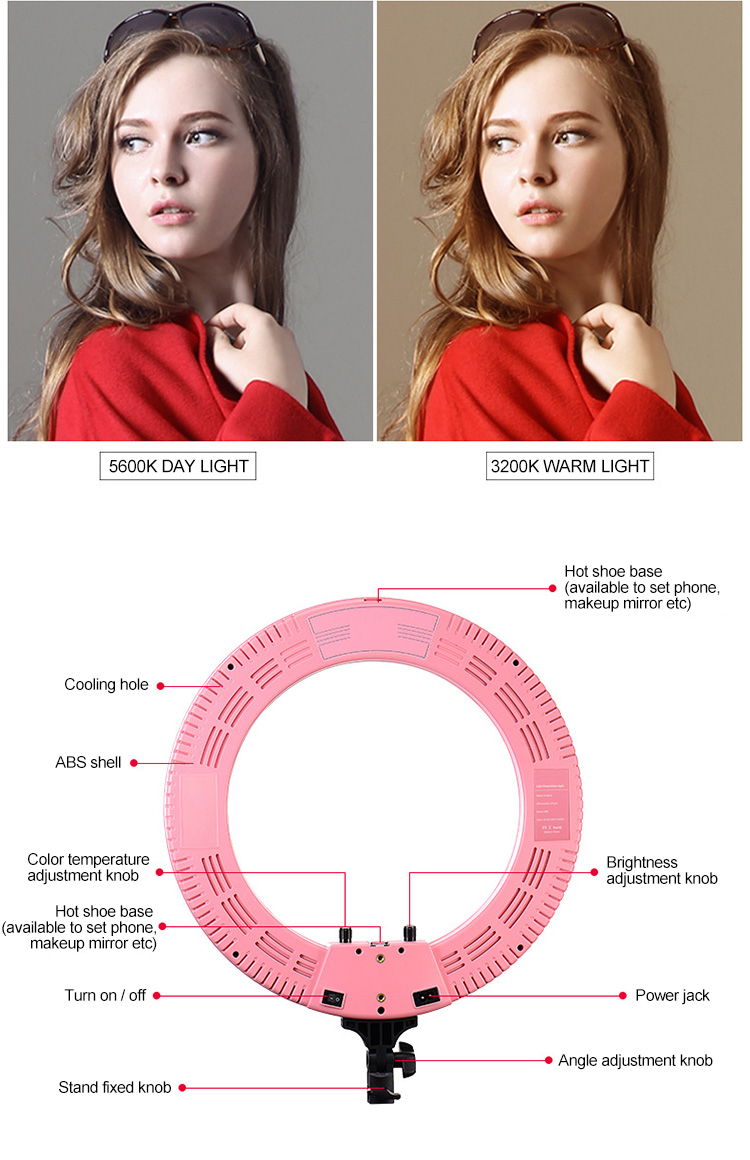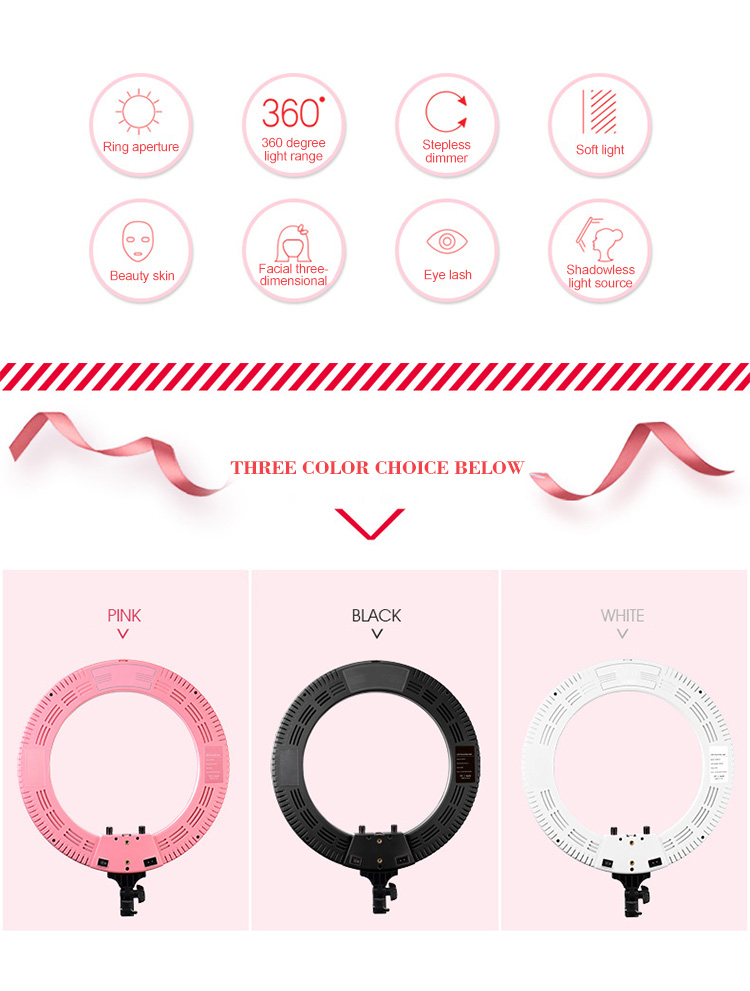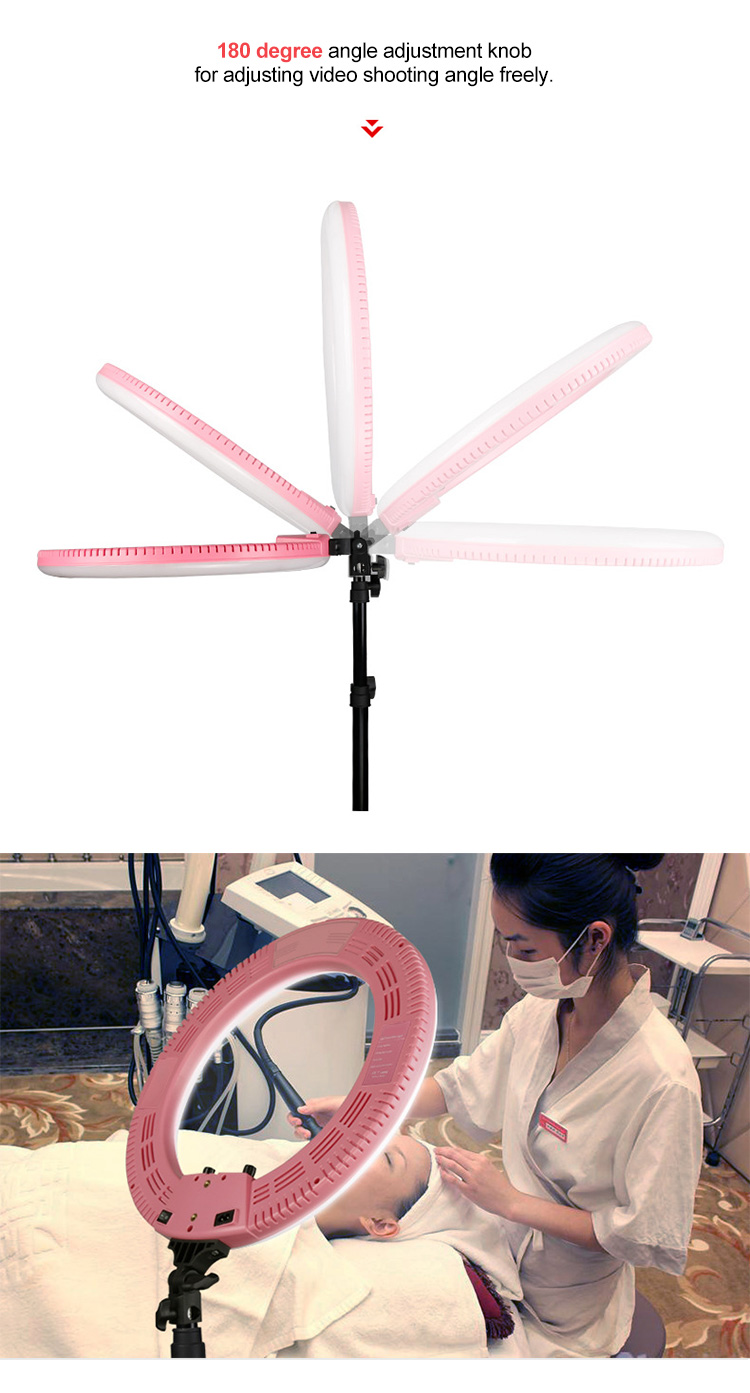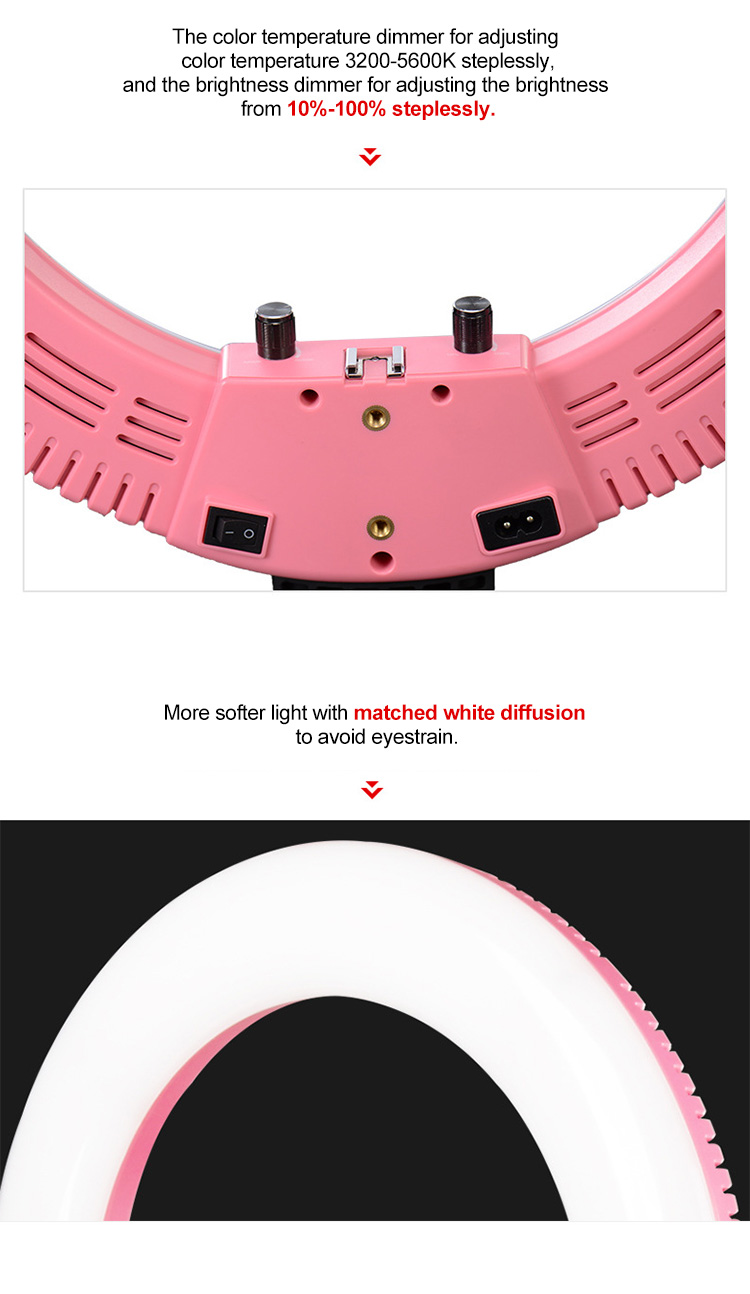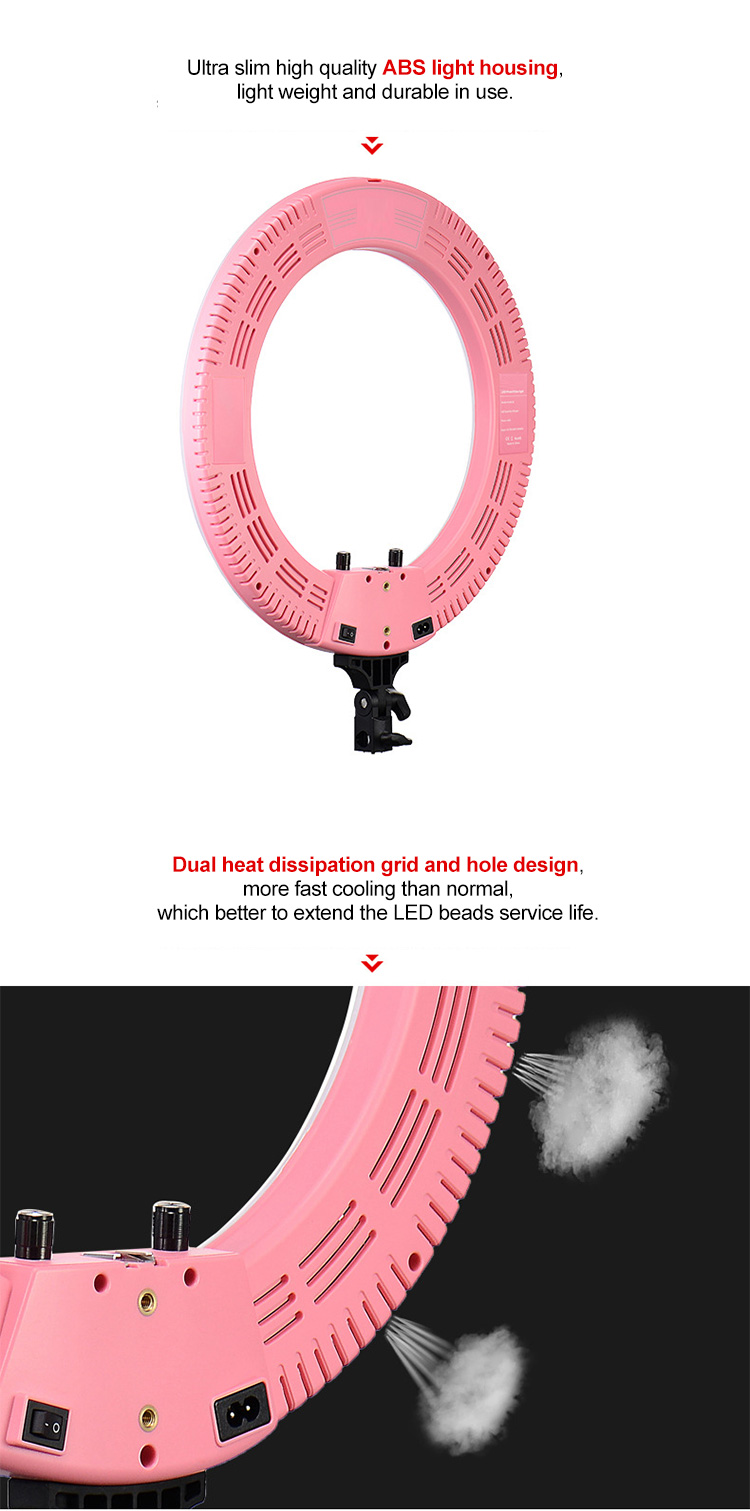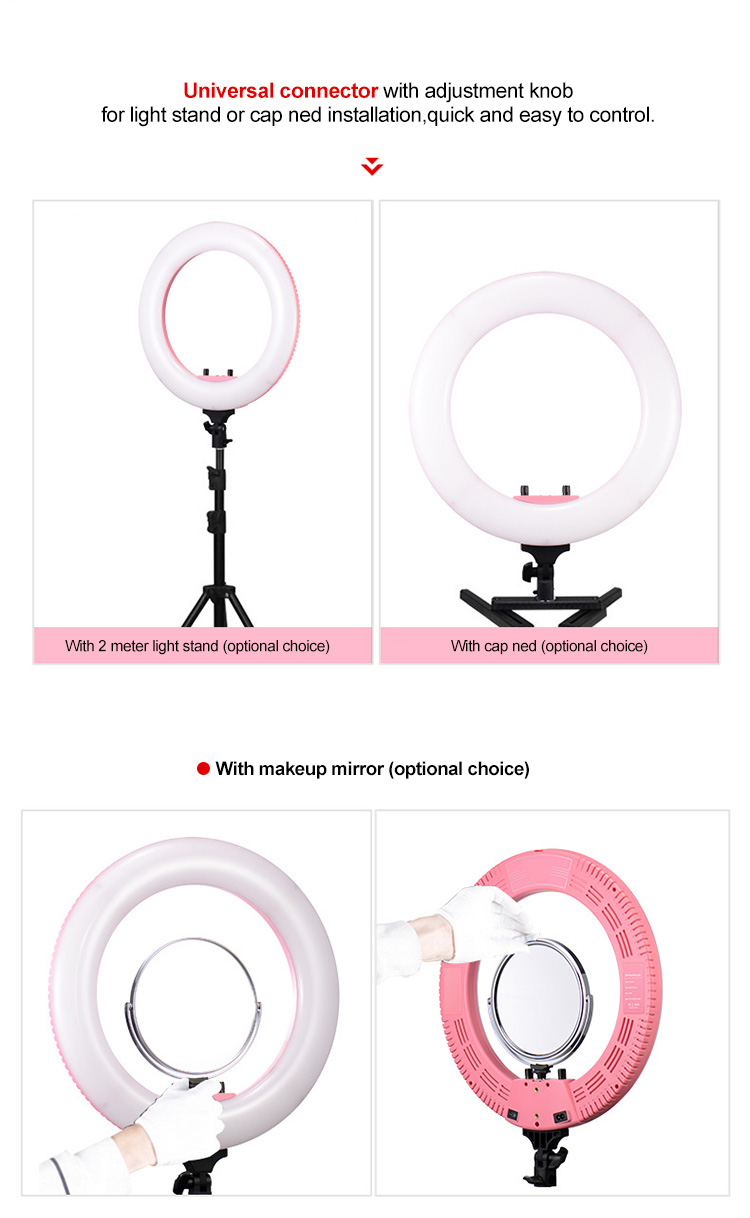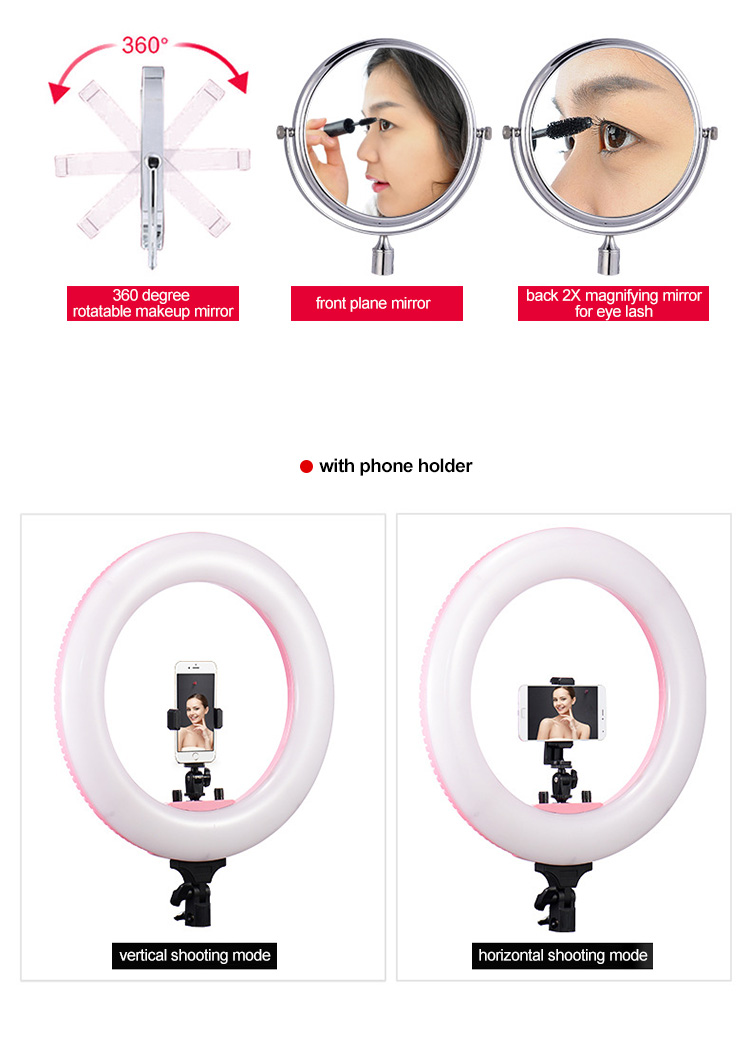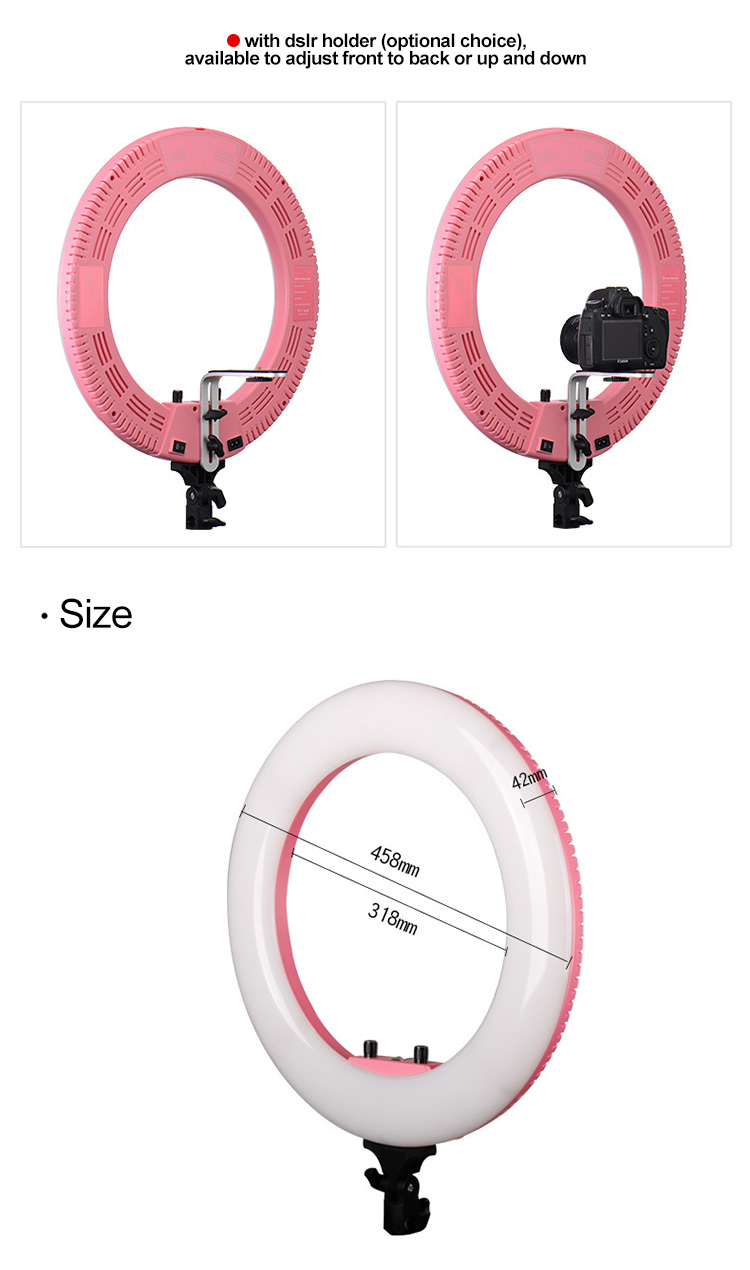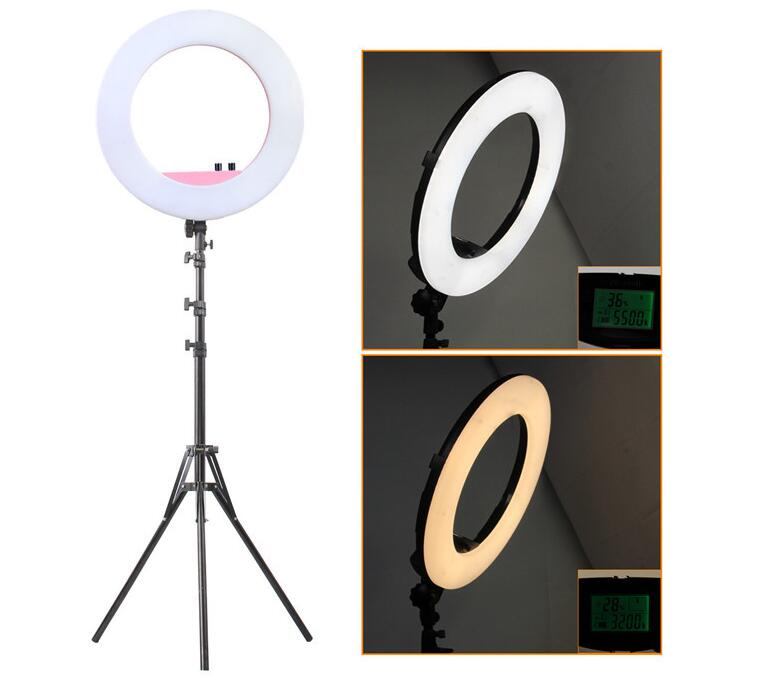 Request a quote