Manufacturer SPA Nail Salon Equipment Beauty Furniture
Bathroom Luxury Whirlpool Bathtubs And Hand Shower With LED Light Hydro Whirlpool Massage
Model ID: HT-AJL-848
Bathroom Luxury Whirlpool Bathtubs And Hand Shower With LED Light Hydro Whirlpool Massage
FEATURES
Easy to plan and save your bathroom's space because of the corner installation.
Hydro-massage and/or air-massage system are offered if you want.
Super Simple and Modern Design.
Safe for bathing salts and aromatic oils for a deep, relaxing soak.
Acrylic bathtub with fiberglass reinforcement to make its life longer.
Advanced technology to achieve the seamless design.
Jetted tub offers you wave-like soothing massage function.
DESCRIPTION:
Just imagine the sensation when you dip your entire body into this simple yet fashionably elegant whirlpool bathtub. Within this deep tub, Charlotte Jacuzzi is a set of superior hydro-massage jets specially designed for targeting the user's pressure points to give a therapeutic soothing effect with a modern touch of sophistication. This product will make you feel renewed and refreshed.
Acrylic massage bathtubs are a cost-effective way to give your bathroom a uniquely beautiful touch. A bathtub is no longer just a piece of cast iron metal thrown into a bathroom by a builder, but a little shining spotlight.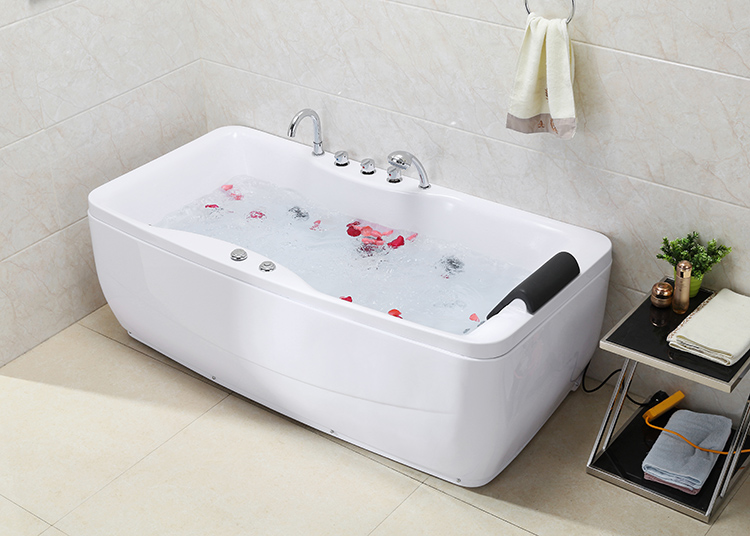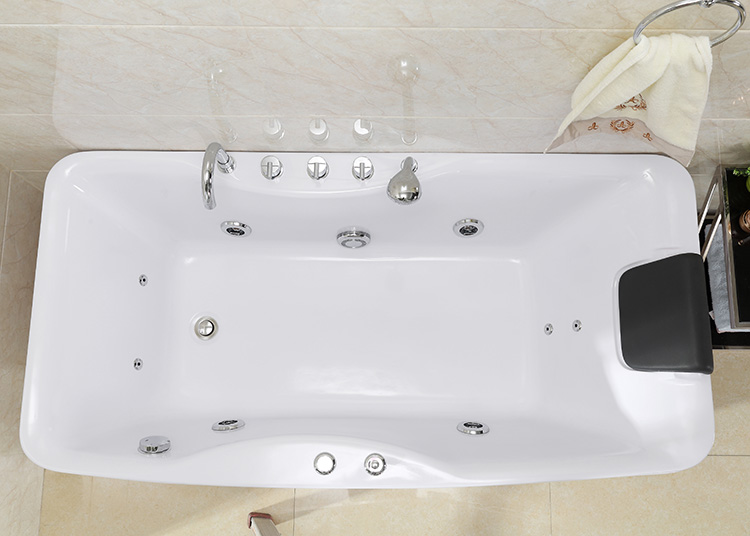 Request a quote