Manufacturer SPA Nail Salon Equipment Beauty Furniture
European Luxury Reclining Raptor Hydraulic Barber Chair Hairdressing Cutting Chair
European Luxury Reclining Raptor Hydraulic Barber Chair Hairdressing Cutting Chair
Model ID: HT-BER-021
European Luxury Reclining Raptor Hydraulic Barber Chair Hairdressing Cutting Chair
This barber chair features visually appealing geometric diamond stitching and a padded calf rest to provide additional comfort. When you combine these features with the adjustable headrest, your clients will have an incredibly comfortable haircutting experience. Use the lever on the side to lean your client back 45° for the classic shave. Even at a 45° angle, their feet will remain in place thanks to the non-slip footrest. The heavy-duty, highly reliable NG1 hydraulic base will allow your chair a full range of motion and last through years of wear and tear. This stylish black chair is ideal for anyone looking to modernize their shop with the best barber equipment.
· Made in the China , this heavy-duty barber chair is equipped with a high quality hydraulic pump to accommodate up to 350 pounds.
· A wide seat, kick-out upholstered calf pad/footrest, and an adjustable headrest offer the best in comfort to all sizes of clients.
· Recline the chair nearly flat for the perfect working angle.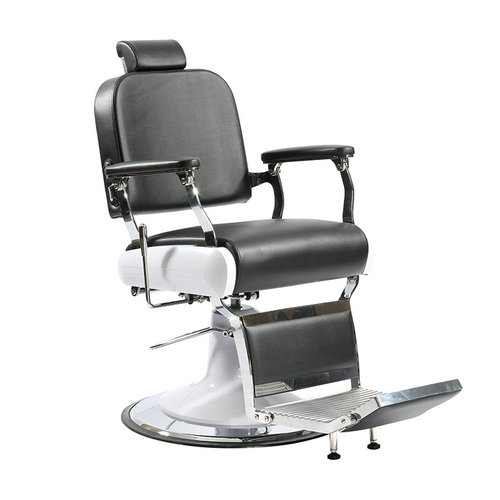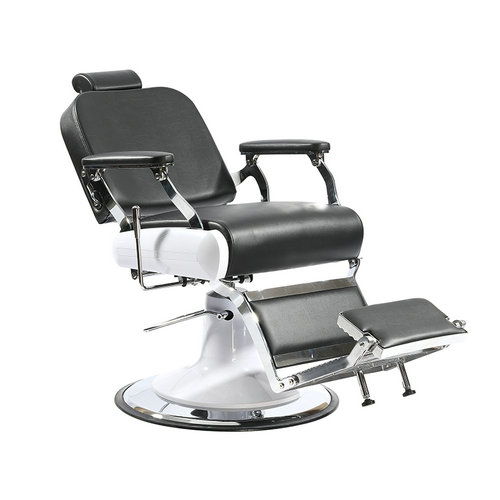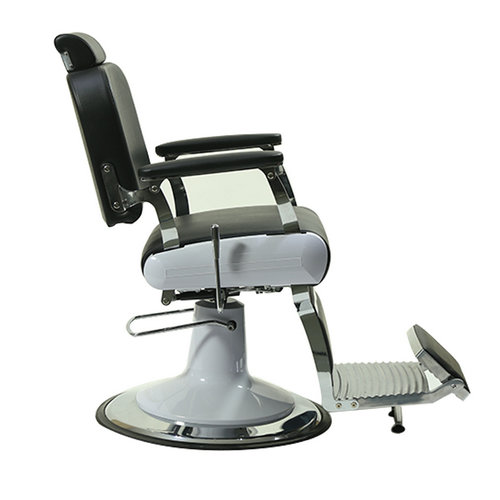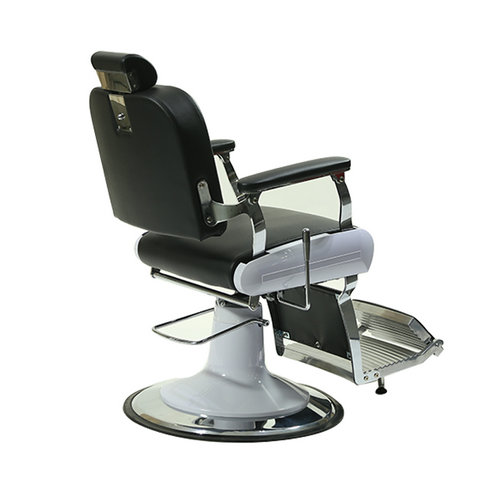 Request a quote