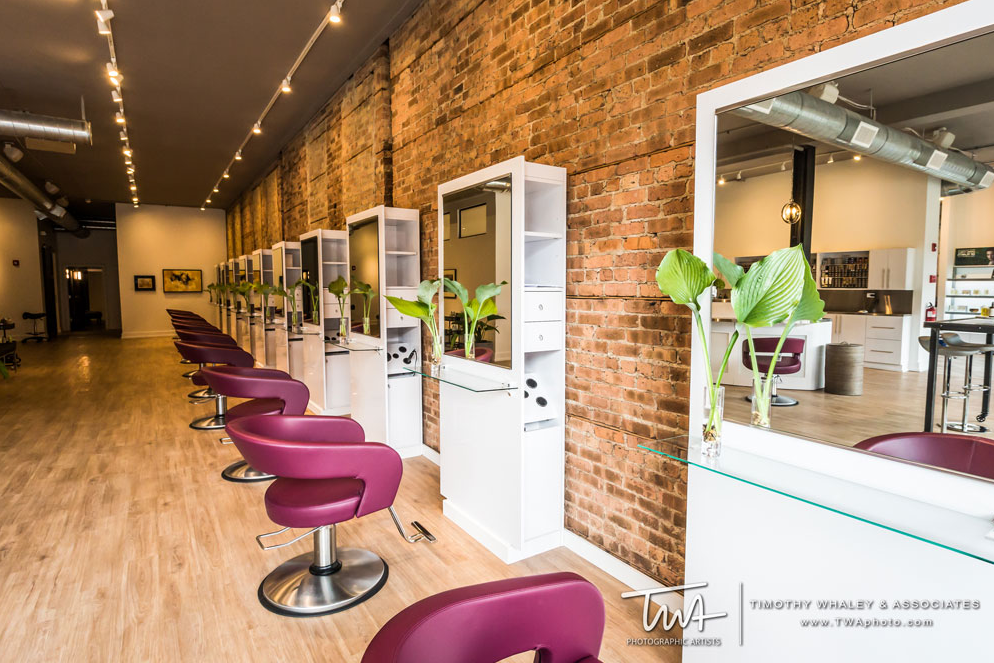 Social media marketing is the perfect way to reach potential and current clients by creating brand awareness and loyalty, feature product specials, and most importantly – show off your amazing work! If you aren't already using social media as one of your salon marketing strategies, you are losing potential customers and revenue to other salons. The two most important social media marketing platforms for salons are Facebook and Instagram. Take a look at our salon social media marketing tips and learn how to grow your social media following and take advantage of each platform's unique features to boost your business with your preferred clientele!
Facebook
It seems like just about everybody and their mother uses Facebook – so use that to your advantage! Facebook is an essential platform in your hair salon's marketing plan for brand awareness and loyalty, promotions, advertising, and to post photos of client transformations, your beautiful salon, and featured products. A few tips and tricks to use your Facebook profile to your full advantage are:
1. A Free, Mini-Website
Take full advantage of the analytics and exposure Facebook has to offer for salon social media marketing, and create a Facebook business profile in just a few minutes. Make sure to complete your profile and include all essential information – salon name, address, and contact information.
2. Reviews
Looking for an easy and effective hair salon advertising idea? Use word-of-mouth to your advantage and ask your happy customers to leave you a review on your Facebook page! For an incentive, you can offer a discount on their next service or a free product. Reviews go a LONG way and can make or break getting those new clients in the door.
3. Targeted Advertising
Like it or not, Facebook seems to know just about everything about its users – so use this powerful advertising tool as your own salon marketing paradise! With ads starting as low as $5, any salon can fit Facebook advertising into its salon social media marketing budget! Easily target your audience in several ways, like choosing to target people who live near your salon or like pages similar to yours.
4. Post the Right Thing at the Right Time
Work smarter and not harder – know your audience and know when they are using Facebook! If you're looking to boost views on your hair salon's marketing strategies, you can easily see when your followers most commonly use Facebook by checking out the "Insights" tab on your business page. Schedule your posts to go live at times when your audience is already scrolling through their timeline.
Once you know when to post, you need to figure out what to post. No one knows your target audience better than you, so make sure to think about what posts are appealing to your dream clients. Are they young and trendy, interested in a holistic lifestyle, or searching for a contemporary stylist? Whatever it is they are looking for – give them what they want to see – whether that be on-trend styles, funky colors, new products, motivational quotes, simple tutorials, or showing off your beautiful space to attract clients. Most importantly – don't forget to add your client transformations! Transformations are one of the most effective hair salon advertising techniques – they create intrigue and don't "look" like an advertisement.
5. All About the Deals
Boost your followers and your brand awareness by word of mouth. It's a great return with very little time and effort on your end. Everyone loves a deal, whether it be a discount or getting something for "free". Occasionally – but not regularly – post exclusive deals for your Facebook followers, such as a discounted service for liking your page, a free gift with their next service for sharing your post, or an exclusive giveaway where followers can comment on the post to be entered. And don't forget gifts for your clients during the holidays, such as a discounted mother-daughter pedicure on Mother's Day.
6. Don't forget the SOCIAL in Social Media!
Whether it be in reviews, direct messages, or comments – respond to your followers, and do it as quickly as possible. This helps your salon social media marketing plan by creating relationships with current and potential clients, and shows you place value on their opinions and needs.