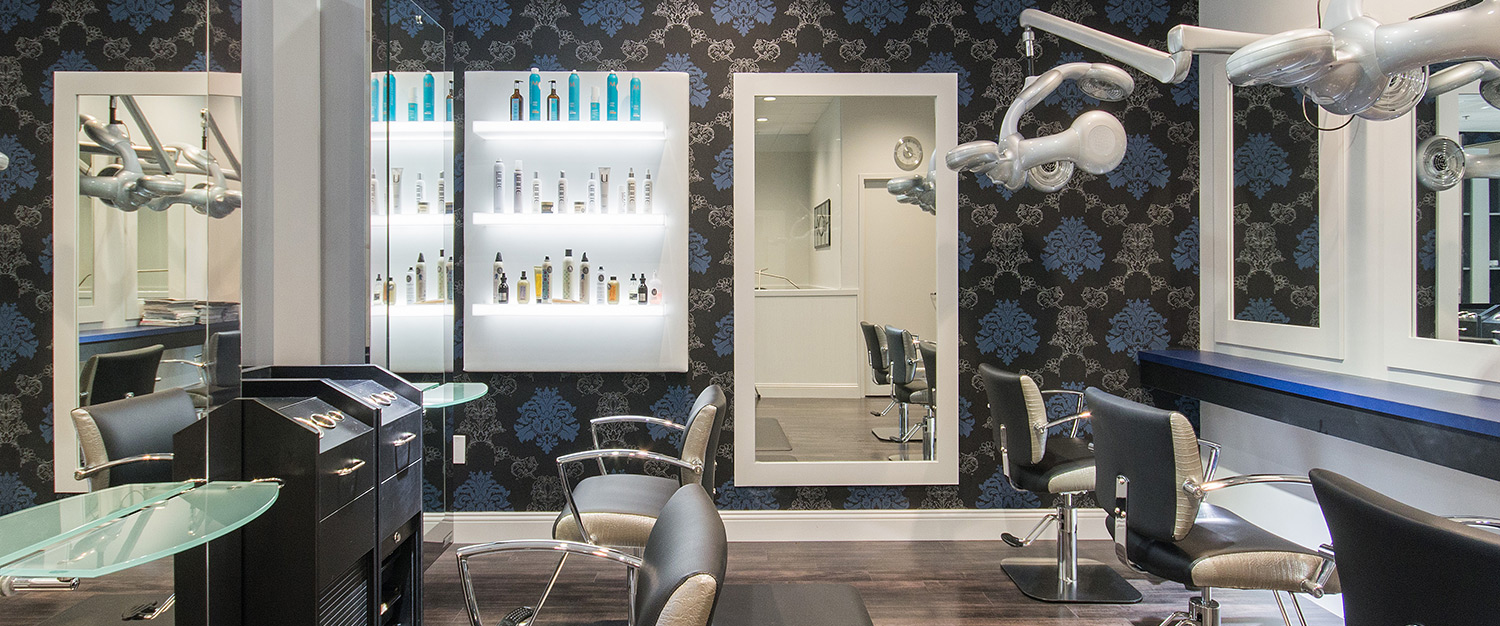 Opening your own salon or spa is an exciting experience. You've spent years planning and saving, and signing a lease on a space finally makes everything feel real. Once you have a place to call home, you can begin the fun part: transforming it into the salon you've been dreaming of.
Finding the perfect salon chairs, having a beautiful display space for your products, and creating a reception area that makes your clients feel welcome is all part of the journey. Sometimes trying to envision the way an empty space should look can be daunting, but with the right tools and a little help, creating your perfect space is only a few steps away.
Designing Your Space
You'll have to consider how many styling stations you can fit, where your shampoo bowls will go, if you'll want separate areas for cutting and coloring, how much space to reserve for a waiting area; the list is almost endless. And it can all be a bit overwhelming if you've never owned a salon before.
At Rongfu, we're here to make things easier for you every step of the way. We offer free design and layout services to all our customers, provided by the nationally renowned salon and spa designer Stephen Michael. Stephen has won numerous awards for his work over the years including, Salon of the Year Grand Prize and over 17 Salon of the Year Distinction Awards. His 14 years experience in salon, spa, barbershop and cosmetology school design will be at your full disposal to create the perfect space.
We offer a three-tier design program to provide everything from an initial space layout to 3D modeling, color palettes and electrical and plumbing plans. As an added bonus, your design fee will always be refundable back to the purchase of your equipment.
Finding the Perfect Equipment
Once you have a good idea of how you want your salon to flow, you'll be ready to fill it with only the best equipment. The pieces you choose — not only how well they perform, but also the look and feel they give your space — will set the tone of your whole business.
Do you want a sleek and modern salon or a classic and timeless barbershop? We want your business to be truly yours, with your vision shining through in every aspect of your space. We have the ability to provide equipment in an almost endless variety of colors, sizes and styles, so you'll never have to settle for a piece of equipment that isn't perfect for your space.
Our products come from the world's best manufacturers, each with their own extensive list of color and finish options to perfectly fit your space. You'll never have to worry about your chairs and cabinets not matching, or your shampoo bowls clashing with your paint scheme.
If it's size that concerns you, we know that no two spaces are the same. If you see a product you like that's a little too big or small, or is missing crucial details, just let us know. We'll use your dimensions and specifications to build exactly what you want. We can even take an inspiration image you find online or on social media and create similar equipment for your salon.
A Partnership that Lasts
We take pride in helping you create the best salon space possible, both in terms of look and functionality. The experts at Rongfu will be there to lend advice and a helping hand whenever you need us, whether during your search for the perfect space, when you need new styling stations, or to just simply talk shop with us and our combined 200+ years of industry experience.
When you're ready to join the Rongfu family, request a personalized sales consultation from one of our in-house experts. They'll be sure to set you on the right path to making your dream salon a reality.