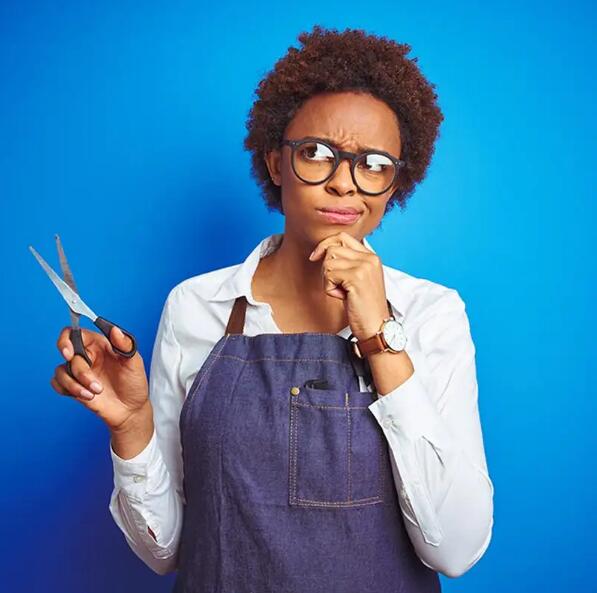 How to Cut it as a Freelance Hairstylist: Top Challenges to Expect and What It Takes Overcome Them
Are you ready to become your own boss? As a hairstylist, there are plenty of employment options. Many stylists choose to work in a salon or spa, but freelance work is gaining popularity.
Freelancing offers a variety of benefits, but self-employment can also present obstacles. It's not as simple as quitting your salon job. Owning a business requires confidence, organization, and commitment.
Do you want to learn how to succeed as a freelance hairstylist? Keep reading to learn more about this career path. We'll also share some common freelance hairstylist challenges and how to overcome them.
What Is a Freelance Hairstylist?
A freelance hairstylist is not associated with a specific salon. They are self-employed hairstylists who are often mobile. A freelance stylist might visit clients at home, work on film sets, or provide wedding services.
The Benefits of Freelancing
As a freelance stylist, you're in charge. Running your own business comes with a long list of perks. Here are some benefits you can expect to enjoy when you go freelance:
Control which services you offer
Set your own schedule
Avoid paying rent and other salon fees
Choose the tools and products you use
Earn full credit for your success
Work in interesting locations
Develop stronger client relationships
Working as a freelance hairstylist can also be difficult, at times. You will be responsible for your own achievements and failures. You will also need strong problem-solving and decision-making skills.
Let's take a look at some of the challenges freelance stylists experience most often. Don't worry, we also have tips to help you run your business with ease.
Freelance hairstylist
Marketing
If you're wondering how to become a freelance hairstylist, marketing is key. The COVID-19 pandemic has led to high demand for in-home styling services. There are plenty of job opportunities available, but you must connect with clients.
The first step is to develop your brand and create a marketing plan. With so many forms of communication available, this can feel overwhelming. Consider both traditional and digital advertising strategies.
Use social media platforms, emails, text messages, and print ads to attract customers. Showcase your strengths by sharing photos and how-to videos.
Offer a wide variety of services, if you can. Many clients are looking for in-home haircuts, balayage, blowouts, and special event styling.
Online marketing provides analytics that can help you grow your business. Spend some time learning how data can lead you to interested customers and more jobs.
Freelance hairstylist
Client Management
There are lots of administrative tasks associated with starting a hairstyling business. Keep in mind that you'll need to communicate with clients, schedule appointments, and send reminders. These to-dos require a significant amount of time.
Freelance stylists should also keep detailed notes about each client's color formula, haircut, and preferences.
Salon Iris can help you stay organized and avoid administrative headaches. Our software automates the online booking process and sends appointment reminders. We also offer a two-way messaging system that makes client communication a breeze.
Take advantage of technology to keep your business running smoothly.
Client Management
Collecting Payments and Managing Finances
Payment processing and accounting are common struggles for self-employed hairstylists. Figuring out how to collect and keep track of client payments can be a hassle.
We offer solutions that make it easy to manage the financial side of your business. Your customers can pay for their services with a credit card in seconds. The only equipment you need is a tablet or smartphone.
Transactions can be exported for easy bookkeeping when it's time to prepare your taxes.
If you need extra support, it can be worthwhile to hire an accountant. They will help you create a budget and stay on track financially.
transaction complete
Staying Current
When you work in a salon, it's easy to learn about current trends, tools, and technology. Colleagues and clients will bring new ideas to your attention every day. As a freelancer, you'll have to work harder to stay up to date.
Remember to register for continuing education courses often. Enjoy the opportunity to learn and network with fellow freelance stylists. You'll be amazed by how much you can learn from them.
Do you have a limited budget? Sign up for an online course – they are affordable and effective.
When you complete additional training, be sure to tell your clients about it. They will be excited to benefit from your new skills.
Tracking Reviews
Client feedback is essential if you want to grow your business. Referrals are one of the most reliable ways to attract new clients. Negative reviews are harmful when they're not handled right away.
You can expect your customers to post reviews on platforms such as Google, Yelp, and Facebook. Reading and responding to their comments is so important. Today's consumers want their voices to be heard.
Unfortunately, it's not easy to keep track of client feedback across multiple websites. Salon Iris tracks reviews for you so you can reply as soon as possible.
We make it easy to thank people for their positive comments. If you receive a negative review, you'll know right away. A quick response can prevent a less-than-perfect review from becoming a larger problem.
Our system for reputation management also allows you to request reviews from satisfied clients with the click of a button. Busy customers often forget to share their thoughts online. Sometimes all you have to do is ask!
Reputation Management
Software Can Help You Succeed as a Freelance Hairstylist
Now that you know some of the challenges you could face as a freelance hairstylist, decide if it's the right path for you. When you feel ready to launch your own brand, invest in helpful software to save time and money.
Salon Iris is designed with hairstylists in mind. We can help with every aspect of your business, from marketing to appointment follow-up. Our services simplify payment processing, client management, and scheduling.
If you want to learn more about why investing in Salon Iris is a no-brainer for freelance hairstylists, contact us today. We would love to tell you more about our capabilities, be sure to take a look at the features we highlight for freelance hairstylists.