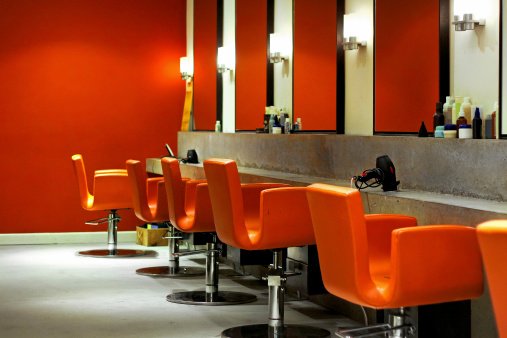 Some of the biggest expenses in starting a new salon, nail salon, or day spa are supplies. Making a comprehensive list of what equipment you need to start a salon will be a big first step in securing financing for your salon, or in setting up your cash flow chart. Here is a list of salon equipment you will need.
HAIR
Salon Stations, Chairs, Mirrors
Stations are the most important place to start when designing your salon and creating your salon's budget. Think about the equipment you've worked on, or interview stylists you trust to determine what chairs and mirrors work best. You may want to consider buying gently used salon chairs, stations, or mirrors from a closing or closed salon.
Shampoo Bowls
You will need about one shampoo bowl for every three stylists. Make sure the bowls and chairs you purchase work well together and can be easily adapted for different clients. Many salon equipment suppliers sell rubber lips that can be fitted over shampoo bowls to help reduce the dreaded neck cramp!
Dryers
Although hood dryers may seem old fashioned, they can be a huge help. A busy stylist can put one client under the dryer while he or she starts the next. Hood dryers are also great for updos and other styles that require setting, as well as for color jobs.
NAILS
Nails are one of the easiest services for a salon to add on, especially if your hair salon does a lot of color work.
Pedicure Chairs
Pedicure chairs with built in foot baths make a nail salon look more professional and relaxing.
Manicure Stations
Kind of obvious, if you're going to do nails, you need a place to do them.
Nail Polish Racks
An attractive display of nail polish colors is a great way to tempt someone in to a manicure.
Sanitation Stations
There are various solutions for keeping your nail equipment appropriately sanitized. You will want to choose something that keeps the equipment in view of the client. Clients actually prefer to see nail equipment being sanitized.
Drying Lamps
Having appropriate space to allow your clients to let their nails dry will prevent frequent free redos for smudged nails. The drying area will also help create a relaxing environment.
Before purchasing salon equipment you may also want to consider how environmentally friendly you want your salon or spa to be.