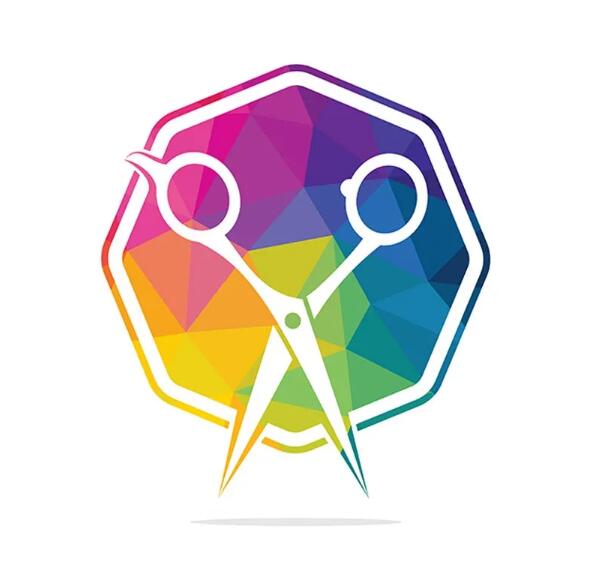 Salon Logos
Did you know that there are more than 80,000 hair salons in the United States? That's a lot of competition. So, how do you stack up?
You want to do whatever you can to make yourself stand out from the crowd. One perfect way to do this is through your logo.
A great logo is an extension of a strong brand, but it can be hard to know where to start. Here are 6 tips to help you out!
1. Keep Things Simple
Don't overdo your logo design! It's better to keep things simple because simpler logos are easier to understand and remember.
You only have a few seconds to make an impression with people, so make sure your logo is clear and easy to remember.
Consider some of the most popular logos out there like Nike, Adidas, or Apple. They all have really simple logos but they are also super effective.
As you're starting out, your ideas may be complicated. That's okay! Start there.
Throughout the process, you'll be able to trim your logo and get to the true essence of your design.
salon logos
2. Think about the Message
Remember that your logo should communicate a message about your brand. You want people to receive an impression of your company when they see any of your salon logos.
So the question you have to consider is, "What message do I want to send?"
Start by thinking about your company's attributes. Do you want to portray trust, seriousness, and experience? Or are you more of a fun, whimsical, or exciting sensibility?
These types of things will help you determine the style of logo you should create.
3. Decide Which Type of Logo You Want
Now, let's get to the specifics of logo design. First decide which type works best for your needs. Here are some of the most popular options:
Wordmarks. These are logos made up of just words or abbreviations. Examples include Google and MSNBC.
Letterform. A letterform logo is made up of one single letter. This is the logo type used by Honda and Uber.
Pictorial. This type uses imagery as the logo. They can be representative or literal. Think of the Twitter bird or Target bullseye.
Abstract. Abstract logos include graphics that are interpretive rather than representative.. The Nike swoosh is a perfect example.
Remember that logo design is not a science. It's an art. You are communicating something important about your business in a visual shorthand that will identify you to the world. Make sure it represents you and your salon well.
If you're stuck, intimidated, or feeling overwhelmed, don't worry. Start with a wordmark logo that features your salon name. Find an easy-to-read font that meshes well with the visuals of your salon name and the character of your business. Then, you can play with combining art, color, and your word mark.
salon logos
4. Another Salon Logos Tip: Consider Color
Next, let's talk about color. Color is super important in your overall logo design. Did you know that there's tons of psychology behind color in marketing?
Let's go through an example. Red is commonly chosen for logos, especially fast food. Pizza Hut, McDonald's, Wendy's and KFC all use red in their logo design because red is exciting, stimulating and visible from a great distance.
It's also associated with action and activity. The hope is that as you're walking or driving, the red logo will catch your eye and motivate you to eat there.
On the other hand, blue is known for reliability, calm, and serenity.
What colors best represent your business? Where will your logo be used? Make sure it looks good in full color and in grayscale. Also, consider your competitors' logos and be sure yours is easily distinguishable. The last thing you want to is to be confused for your competition.
Stuck for color combinations that go beyond the norm? Try an online color scheme generator for inspiration.
logo colors
5. Font Choice
Fonts are crucial when it comes to logo design. It's tempting to download and use a unique font, but resist. Your logo is a communication tool. It needs to be instantly recognizable and readable. Do yourself a favor and use a font that is easy to read.
That doesn't mean it has to be boring. There are many, many fonts available that are both readable and easily accessible that will also allow you to express your individual vision. So, whether you prefer the buttoned-up look of Times New Roman or the more modern Helvetica, there's a font out there that will work for you and your salon.
6. Consider Where Your Logo Will Be Used
Last but not least, think about all the places you'll use your salon logos. It should look good in all of those areas.
You've probably thought about how your logo will look on your website, on your social media accounts, or in your letterhead. But have you thought about when it's expanded to be on a billboard or printed on a car?
Will it still look good then? What about when it's scaled down to be on a pen, hat, or shirt? You want it to be readable then as well.
More than anything, you just want your logo to be simple enough that it works well at any size. That's your goal!