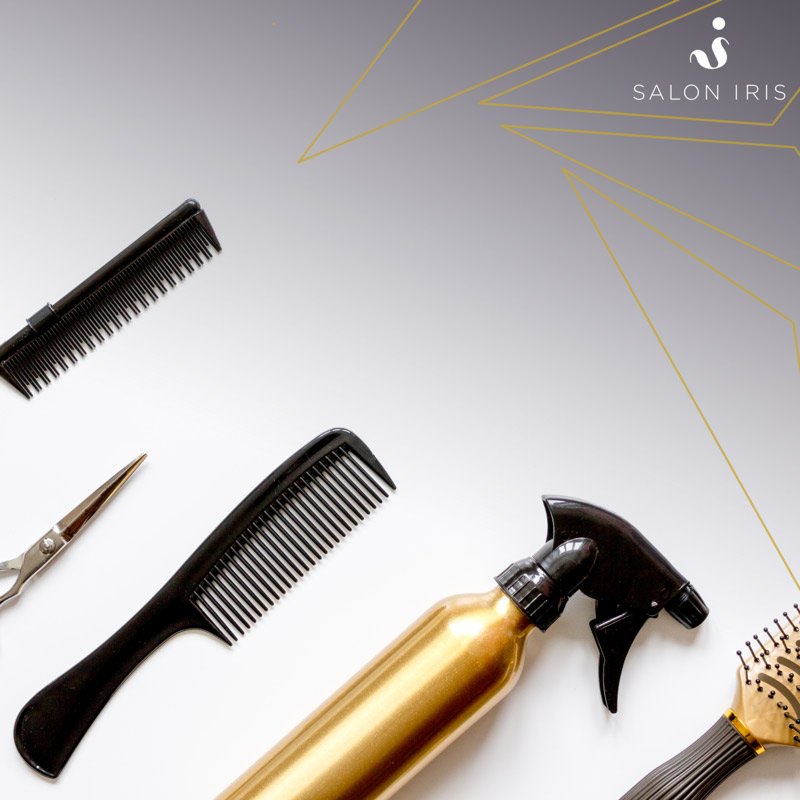 As a salon stylist, your clients are looking to you for guidance when it comes to their hair cut and color. You're the expert! You're knowledgeable enough to know what's the perfect cut for their face shape. You know the exact shade of auburn that will make their green eyes pop.
The same is true for hair care products. A salon should always have a selection of fabulous products that will take a new hairstyle from good to great. Having products for your clients to try will drive up sales and put money in your pocket.
2019 is here, and your clients probably have some hair goals they want to achieve. Here's a list of 12 top salon products that they (and you!) need to try.
1. Oribe Dry Texturizing Spray
Not only does Oribe's Dry Texturizing Spray smell amazing, but it's also a favorite of Mary-Kate Olsen. This mist will give your hair incredible hold and texture.
Are you dying to have tousled, voluminous hair in 2019? Then this spray is one of the best salon products for you.
Salon Product
2. Moroccanoil Curl Defining Cream
This product should be on every curly girl's salon products wish list. Moroccanoil's Curl Defining Cream will keep even the kinkiest curl frizz free.
This is only one of Moroccanoil's fabulous items. For women with curly, wavy, frizzy or dry hair, any of their salon products is worth the investment.
Salon Product
3. Briogeo Scalp Revival Treatment
For those with a dry, itchy or sensitive scalp, the Briogeo Scalp Revival Charcoal + Tea Tree Oil Treatment is a must-have. This product will keep your scalp moisturized. Great hair starts with a healthy head.
This product is so great Allure Magazine named it one of their Best of Beauty buys for 2017.
Salon Product
4. Living Proof Dry Shampoo
Living Proof's Perfect Hair Day Dry Shampoo will extend the life of your hair between washes.
You might be thinking that all dry shampoos are pretty similar. But this is one of the best salon products around because it doesn't leave behind a powder residue. How many dry shampoos can say that?
Salon Product
5. OUAI Repair Shampoo
OUAI's Repair Shampoo can bring even the driest, most damaged hair back to life. Your hair will instantly look silky and stronger.
This product is great for women with color treated hair. It contains no sulfates which is a pesky little ingredient that strips your hair dye.
Salon Product
6. Kevin Murphy Blonde Angel Wash
Keeping blonde hair from looking brassy is tough to do. With Kevin Murphy's Blonde Angel Wash, you can keep your color the shade it's meant to be.
The secret to this shampoo is that it's infused with lavender tones. This color won't deposit, but will actually neutralize your blonde. You'll be left with the bright, fresh hair you have just after leaving the salon.
Salon Product
7. Bumble and Bumble Overnight Hair Mask
If you need a deep conditioning to get rid of dryness and breakage, this product will do the trick.
Work the Bumble and Bumble While You Sleep Overnight Damage Repair Mask through your hair. Then go to bed and wake up with silky, beautiful hair.Salon Product
8. Christophe Robin Volumizing Conditioner
Christophe Robin's Volumizing Conditioner with Rose Extracts will infuse your hair with moisture without weighing it down.
The formula contains vitamins A and E which is great for creating soft, strong hair. It's also safe to use on color-treated locks.
Salon Product
9. R+Co Outer Space Flexible Hairspray
Nobody likes hairspray that makes your tresses stiff and motionless. But, on the flip side, a spray should also be able to hold your style. It's hard to find a product that fits somewhere in the middle.
That's why R+Co's Outer Space Flexible Hairspray is such a fantastic product.
This spray can be layered on so you can achieve the desired amount of hold. The formula won't create a product build up in your hair, weighing it down.
10. Sachajuan Leave In Conditioner
Some leave in conditioners can make your hair look greasy. But, Sachajuan's oil-free Leave-In Conditioner is so light that you don't have to worry about that.
This product will give your hair body and shine and will moisturize your scalp. Even the most tangled hair will be knot-free after a spritz or two.
Salon Product
11. Rita Hazan Triple Threat Split End Remedy
When inspecting all your split ends, it's tempting to want to snip them off one by one. Put the scissors down and back away! All you need is Rita Hazan's Triple Threat Split End Remedy to cure your frayed follicles.
Why is it a triple threat? First, "smart polymers" target split ends and seal them closed. Then the formula prevents future breakage by making your strands strong. Lastly, it protects your hair from heat styling tools that can cause breakage.
Salon Product
12. Oscar Blandi Heat Protectant Spray
Think about how often you use heated tools to style your hair. You're probably using a blow dryer, curling iron, or straightener almost every day.
That's doing major damage to your hair! That's why it's so important to be using a heat protectant spray whenever you style your hair. Oscar Blandi's is a fabulous formula to try. Not only will it keep your hair safe from heat, it will give you a little thickness and lots of soft shine.
Salon Product
What's Your Favorite Salon Products?
We'd love to hear about them in the comments! For a salon owner, it's important to always have great products on-hand to offer your clients. They should also be products that you truly stand behind. If they really work, then you'll always have customers coming back for more.