Manufacturer SPA Nail Salon Equipment Beauty Furniture
Electric foot massage sofa spa pedicure relax chair manicure station
Electric foot massage sofa spa pedicure relax chair manicure station
Model ID: HT-EX-2425
Electric foot massage sofa spa pedicure relax chair manicure station
This pedicure chair makes the design or renovation of your spa easy. Select from matching accents and many colours to build your chair. The plush head rest and recline seating make for an enjoyable visit at your salon or spa.
Pedicure Chair Specifications:
1.Optional massage:The mechanism hand move up&dowm in backrest,equiped 3 functions as kneading,shitsu,knocking,can choose the three synchronously or any one to combine;
2. Humanization design,position can be adjusted for kinds of people:
The seat and the backrest can adjust by the electricity,7 inch move forward and move back.Chair can be recliner 130 degree.
3. Intimate design:armrests can lift 90 degree,armest with a tray for laying something
4. 4 vibrator around seat, airbags built-in on seat cushion, three speedy can be adjusted by your choice: Gentle, Strong and Automatic;
6. Automatic button, give you the quick way to enjoy the massage,time can be adjusted by your choice
7.Ultra Premium Leather Upholstery, not easy to be broken, normally can be used for 4-5 years,and anti-acetone, protected from the nail polish ect.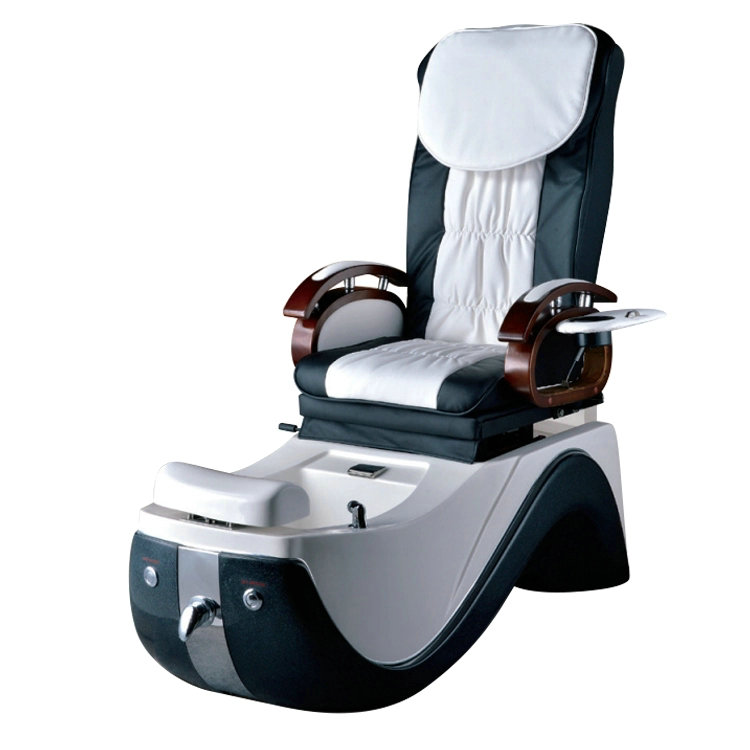 Request a quote